Odin is DLC Archfiend in Soul Sacrifice Delta. He once was the first Persapius of Avalon. Just like twin gods, he can't be saved or sacrificed and doesn't have any Doppelganger versions.
He can use Black Rites Infernus and Gungir.
Uses many Homing attacks.
His horse jumps and as front hooves lands, it creates a mid-size shockwave.
Slashes area nearby the horse's sides with spear.
The horse stomps it's front hooves, charges and ends the charge with a left spear slash.
The horse rears, pages fly out of books under it's belly, creating a barrier that negates ranged spells. (However, it can be broken by stunning Odin. One may prevent the barrier from being formed by destroying it's ill-cursed part.)
Cursed Parts
Edit
Right Hand
Spear
Brain under the horse's head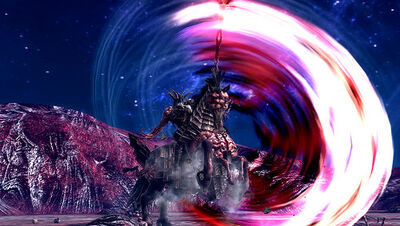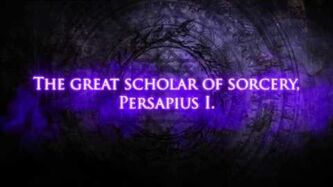 Community content is available under
CC-BY-SA
unless otherwise noted.