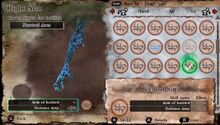 Spoiler warning!
This section contains plot details about the game.
After taking enough damage the Pegasus will turn to wax, but will be reborn in a ice burst, damaging nearby players.
Folds its wings and glows, before exploding, releasing several homing ice balls. Get far away or take cover. Pegasus will die and revive after the attack.
Twists, then does a spinning dash forward, which leaves a trail of ice behind. You can dodge roll towards it to avoid impact, but take note of the ice trail. Blocking with a Shield will knock it down.
Cursed Parts
Edit
Encounters
Edit
Soul Sacrifice Edit
Soul Sacrifice Delta Edit
Sanctuarium - Heretic Saviour Ch. 4 (Original form; ally - Erran (Delta))
Taking first major damage : "The game is up. I sought power but found only defeat."
Pegasus has the same body structure and most attacks as Phoenix.
Pegasus is the only archfiend who is not echoing giberish...instead he is echoing in english when you fight him even in the japanese version of the game
Gameplay Videos
Edit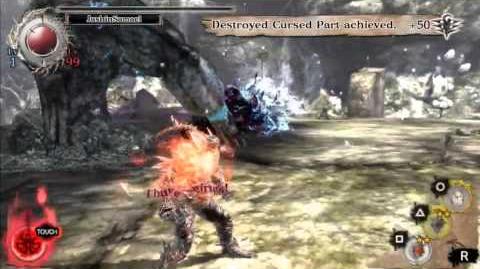 Community content is available under
CC-BY-SA
unless otherwise noted.